Being prepared for a potential disaster doesn't just mean data backup. Planning effectively for disaster response is the key to Intelligent Business Continuity.
You and I both know that downtime simply isn't an option when you have tons of customers to serve and projects to complete at any given time. There are far more threats than you probably realize – from malware infections to natural disasters to human errors – that can lead to downtime. That's why I want to offer you a better way to prepare yourself and protect your vital assets: Intelligent Business Continuity (IBC).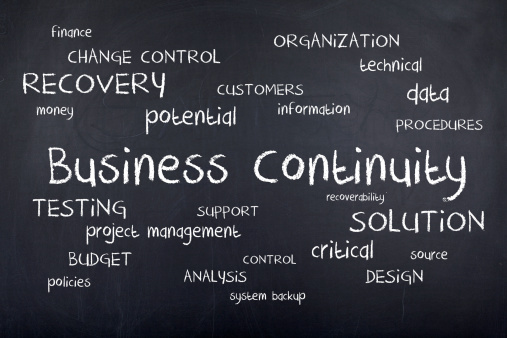 You can't stop a disaster from happening. What you can do is make sure your Atlanta business is prepared for when it does. Contact Dynamic Quest!
If you're not prepared for disaster, you're left unable to meet the needs of those you serve during unexpected situations, which leaves you at risk of significant loss of customer trust and reputational damage. Our managed backup and disaster recovery features a comprehensive approach to preparation:
IBC Planning: A specifically tailored IBC strategy that prioritizes speedy and efficient restoration of your crucial operations after an emergency that will help you get back to work with minimal downtime.
Comprehensive Backups: Total and reliable backups of all your vital data will provide easy and quick access after a disaster.
Virtual Systems: Crucial systems, such as your phones, applications, and servers will be replicated in virtual environments and made available away from the office, even if the on-site equipment is damaged.
Stay prepared for disasters of all types with dependable managed IT services!