Every business owner is forced to make the decision as to whether or not to host their server on or off site. The decision is an important one, and careful consideration of your unique needs should be taken before making such a decision. There are many hosting options available, so deciding how to best proceed can be overwhelming.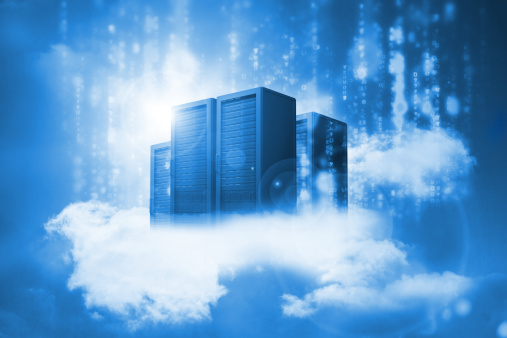 Take a look at the advantages and disadvantages of both on-site and off-site hosting, as understanding the benefits may help you to make a decision.
The Pros of Off-Site Data Centers
There are many advantages to moving your company's information to an off-site data center, including the following:
Cost Effective – Storing your data in a data center can lower expenses. Off-site storage is an easy to budget for, flat rate fee, and eliminates the need for costly hardware repairs and maintenance. In addition, money is saved on lowered energy expenses. By reducing expensive IT costs, those funds can then be allocated in other areas to help the business grow.
Easy Transition – Making the move from on-site storage to a datacenter can be a source of fear for many business owners as a business needs to remain in complete control over their data. For business owners concerned by this, moving to a colocation may be the solution. This solution allows for a company to move their information over to a data center that is relatively close to their location, enjoying the benefits of completely managed data at on off-site location, but never feel as though their information is out of reach.
Reclaim Valuable Real Estate – Housing servers onsite can claim a lot of physical real estate in the business place. By moving your data off-site, you are able to use that valuable square footage for other, more important purposes.
The Cons of Data Centers
The only real drawback for business owners when considering moving to a data center solution is the fear of the unknown. Apprehension about taking the next step with your important information can be standing in the way of benefiting from what Off-Site storage solutions have to offer. It has been said that a business is only as powerful as the knowledge and information they possess, so trusting your data to be hosted off-site is a big decision.
Why Not On-Site Hosting?
In the past, business owners have appreciated the complete level of control that keeping information on-site provided. Security management was also easy to address, with everything kept close at hand. The truth is, however, that there are many drawbacks to on-site solution, including the following:
Limited connectivity options
Distraction from the core business
Expensive
Limited expansion abilities geographically
Tendency to run low-tier facilities
Running your own data center is a considerable undertaking, and very draining on time and resources. Taking advantage of many benefits off-site data management offers can provide peace of mind, knowing your information is being expertly handled, as well as free up the time and money spent on in-house solutions to improve the business in other ways.