We all see the news stories about the big organizations like hospitals and government agencies suffering cyber breaches, but small and medium-sized businesses also need to be hyper-aware of the threat level to their own IT networks and databases as well. Because of this ongoing, pervasive threat of cyber breach – from within and without – here are some of the latest tips on how to keep you and your SMB enterprise safe from cyberattack.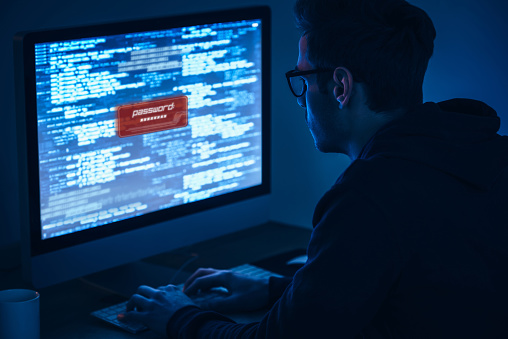 Optimize your email security. It's a good idea to have multiple layers of security preventing would-be cybercriminals from accessing sensitive data in your company's database. Hackers (or, "crackers," rather) will then be forced to fight their way through the built-up security levels, and will thus become discouraged in their efforts, thinking it's not worth the trouble, turning their attention to more vulnerable databases.
Adopt companywide password policies. Passwords really are the black hat hacker's holy grail, so having policies in the workplace that dictate how passwords are used, where they are kept, who they are given out to, and how often they are changed is a must. You will also want to have a policy in place that prevents using the same password for multiple sites or login areas. Likewise, you should have all your staff using two-factor or multi-factor authentication when logging in anywhere. There are also password encryption and complex password generation sites you can use to alter passwords frequently and render them unusable or un-hackable to cyber crooks.
Have state-of-the-art protection software in place. Your firewall, malware, antivirus, global DNS protection, and email spam and phishing protection software should all be in tip-top shape. If you are unsure about which programs you should be running, or if they are out of date or not, have either an outsourced or in-house vCIO or IT partner close at hand to advise you on which ones are best. The cybercriminals never rest, and neither should your cyber defenses!
Understand where your IT network is vulnerable and make necessary adjustments. Your vCIO or IT support expert will run tests on your data centers and IT infrastructure to make sure your cyber defenses are up to speed and able to detect and root out any and all cyber threats. A managed IT services provider is your best bet in this area, as ongoing, 24/7 monitoring, testing, analysis, and adjustment can be done to make sure your data centers and network are fully protected.
Have your IT specialists communicate regularly with all staff members. It's the missing link in today's furious bid to be on top of the cybersecurity heap: Knowledgeable IT support specialists who regularly share their findings and implementations with company staff, so they can all be on the same page and educated where network-wide cyber defense is concerned. It does you no good to have an armada of IT security protections on board, but your staff continue to wantonly click on email links infected with malware. Having regular IT staff meetings with either your in-house CIO, CISO, or vCIO and outsourced IT experts will keep your cybersecurity protections and policies working at maximum efficiency.
Need More Advice About Preventing Cybercrime?
If you require further advice about preventing cybercrime in the workplace, Dynamic Quest is a proven leader in providing IT consulting.