We know that when it comes to computer support in Atlanta, there are simply too many options. In a market like this, it can be difficult to tell a worthwhile IT support provider from one that would just be a waste of your money. So how do you tell? We'd like to help.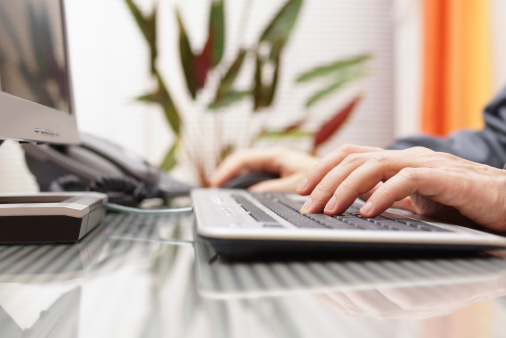 To learn more about the best Atlanta computer support company available today, contact us today!
What Should You Be Getting From Your Atlanta Computer Support Company?
While almost any Atlanta computer support company can fix your computer, not all can provide you with Managed IT Services. As a part of our managed IT services, we offer a range of vital IT solutions for a flat monthly rate. Our Managed IT services include the following valuable solutions:
Active monitoring of your IT systems around-the-clock to detect and resolve issues immediately, before they result in costly disruption or downtime.
Service that is tailored to your needs with easily scaled, Enterprise-quality solutions.
Network and email security to combat a wide-range of digital threats that could harm your systems.
Reliable and automated backups to keep your data recoverable and your organization operating no matter the type of emergency you may experience.
Dynamic Quest provides comprehensive managed services that every business needs: Technology solutions that are dependable, secure, and effective. We're not just a support provider; we're a true partner in your business' success. We achieve this by both resolving immediate issues as they occur, and by planning effectively for your future and the technology needs that come with it. With comprehensive IT support that keeps your business productive and efficient, you can enjoy many benefits, including:
Peace of Mind: Dealing with IT problems on a daily basis gets old fast. The time it takes and the stress it causes can have detrimental affects on your productivity and the efficiency of your business, so choose the right Atlanta computer support company to help you stop worrying about technology. You shouldn't have to be dealing with IT issues on a daily basis. Your focus should be on your business and the goals you have for it, not the technology you need to reach those goals.
Strategic Advantage: Our technical expertise will help your business gain the upper hand on the competition. By optimizing your IT, we'll help you meet client demands more quickly, more effectively, and in the manner expected by modern consumers.
Lowered Costs: Dynamic Quest will help you plan your budget today to see greater fiscal benefits in the future. Our expert guidance will help you maximize the effect of your IT budget by improving efficiency, reducing downtime, and avoiding unnecessary mistakes.